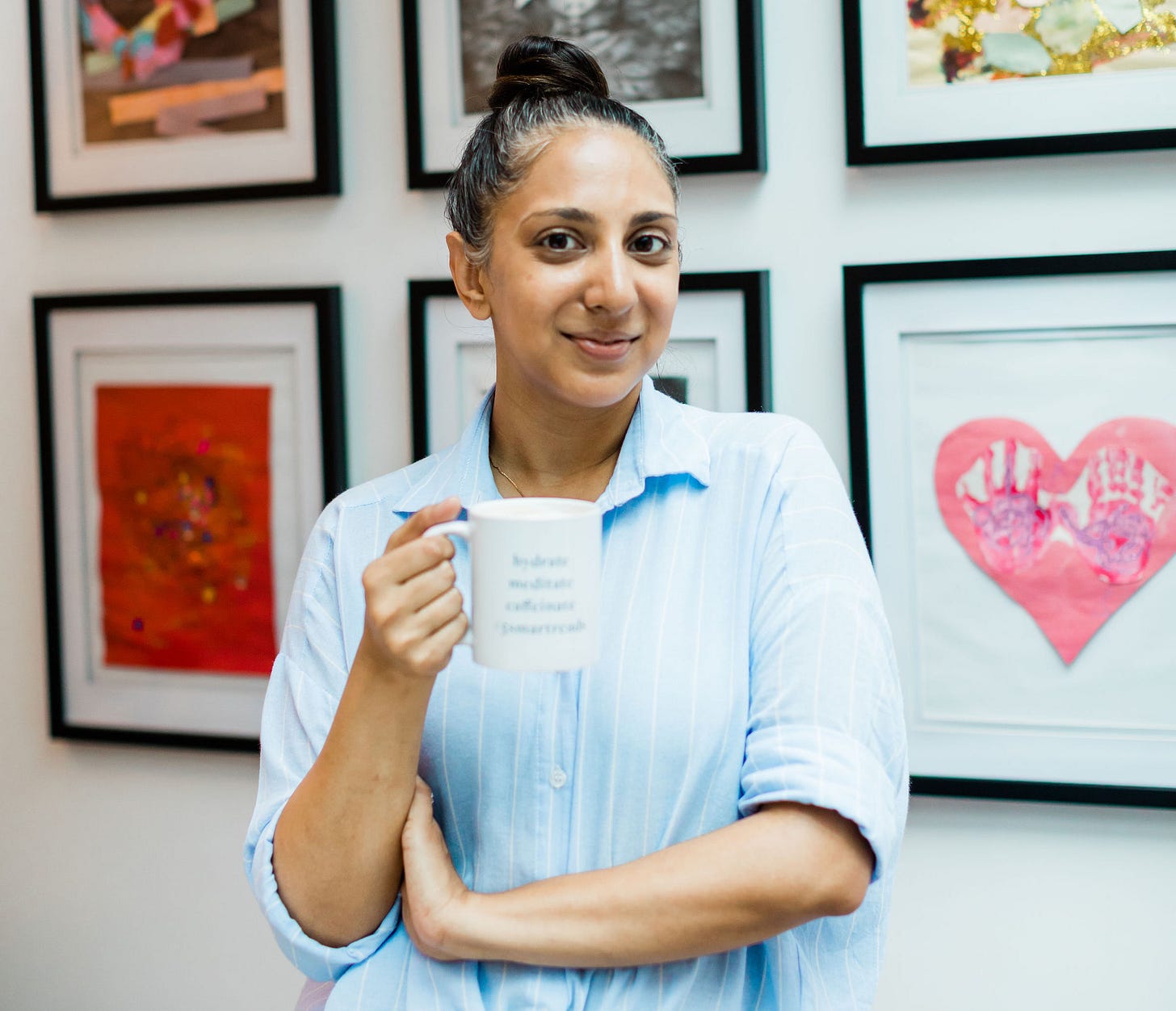 #5SmartReads is a daily/weekly digest of the news you should know, the books to read, and the things that will make your life better.
I created #5SmartReads to share the news that isn't getting the visibility or discussion that it deserves. #5SmartReads launched on my Instagram Stories, and I continue to share them there every weekday.
Every week, I send all the week's links - along with the books I've read and the items that I love - straight to your mailbox.
Paid members will receive the daily edition #5SmartReads (with my thoughts on each article) via e-mail or accessible here, and can join the conversation on the day's reads. They will also have exclusive access to my Friday 'Ask Me Anything' sessions.
Who am I? I'm Hitha Palepu, a self-proclaimed multi-hyphenate.
By day, I run a pharmaceutical company with my father and am an early-stage investor in women-founded and women-focused companies. I'm also a big reader, from the news (hence #5SmartReads) to books spanning all genres. I also have a podcast, 1 Smart Thing, that goes a bit deeper into specific issues and questions that I'm asked often. The podcast will be returning in September 2020.
I live in New York with my husband and two sons. I'm obsessed with Taco Bell and the Philadelphia Eagles. And I'm really, really, glad you're here.
Got more questions? Visit the Q&A page and my favorite things, follow me on Instagram, or shoot me an e-mail.
People
kate.a.slater@gmail.com
Racial justice scholar and educator. Professor. Assistant Dean. Author. Co-creator of the Anti-Racist Roadmap. White lady.